Easily one of the best drama I've seen this year. I don't know why it didn't get the recognition it deserves. Great story-line, great assemble of casts and great soundtrack.
I didn't know Ju-Ji-hoon would be this good playing a character that was slightly crazy. It was totally different than our beloved Prince Shin. He played a character who has OCD, suffering from hallucinations and phobia of water because of his troubled past. I just wanna hug Choi Min-woo [Ju Ji-hoon's character] so bad during this drama. I just wanna say "It's okay. It will be okay."
Meanwhile Soo Ae, played two different roles and she nailed those two characters. She played as a girl who is working as sales clerks, Byun Ji-sook,  in a department store when one day she comes across her doppelganger, Seo Eun-ha, the daughter of a congressman and fiancee of Choi Min-woo. She could play both poor and rich girl as if I'm watching two different actress playing the part. I love it when Ji-sook starting to fight back against Seok-hoon and always stand by Min-woo's side.
I know, I'm supposed to be sad at Byun Ji-sook's hardships with the loan shark and how she pretended to be dead for her family, so she could replaced her doppelganger's place. But somehow it was Min-woo that breaks my heart. He always makes me sad. Because how people, who is supposed to be his own family, treat him like he is mentally crazy. Only Ji-sook who treat him like he's normal…and he IS normal. 😦
Despite Soo Ae being older than Ju Ji-hoon, didn't make their on-screen chemistry feel awkward at all. I love it. They have so many sweet scenes together. My favorite is when Min-woo teach Ji-sook how to play violin. Gaahhhh they are the cutest I swear to God!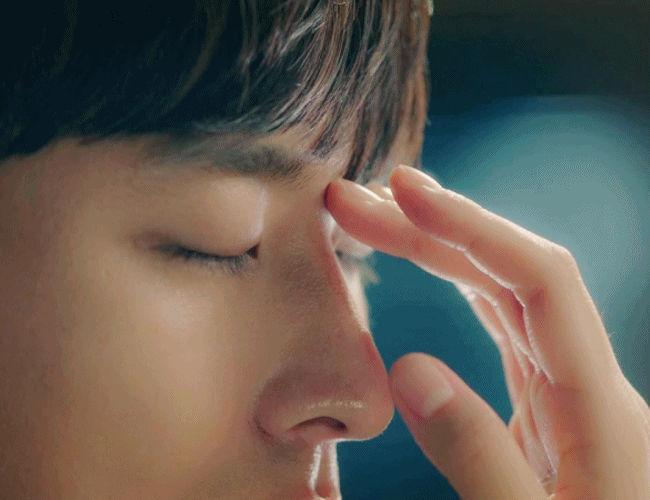 However, the show stealer in this drama goes to the second lead characters, Min Seok-hoon [Yeon Jung-hoon] and Yoo In-young [Choi Mi-yeon]. Yeon Jung-hoon portrayal as the evil man was really really good. He could be a charming guy, loving husband and son-in-law in one second and scary guy the next second. And Yoo In-Young as Seok-hoon's wife who loves him blindly, like no matter what he did, she chose to close her eyes and cover her ears just because she longs for her husband's love, was phenomenal.
Mask definitely the most underrated drama I've ever watched. I feel like everyone should watch this drama. I still lowkey disappointed about the ending though. But overall, this drama still one of the best. It was fast paced and the ending of each episodes always makes you wanna watch the next one right away. I finish this drama in 24hours. Hook me right from the first episode. Totally worth it :D. Kudos for the writers, actors and everyone who's involved in this drama.
---
I would like to add that I love all of  the casts seems getting along on set despite their characters in drama is hating each other.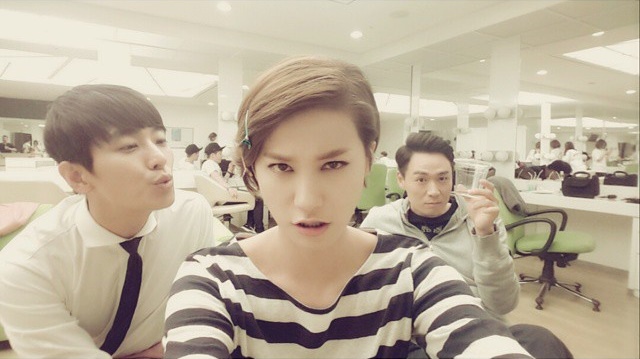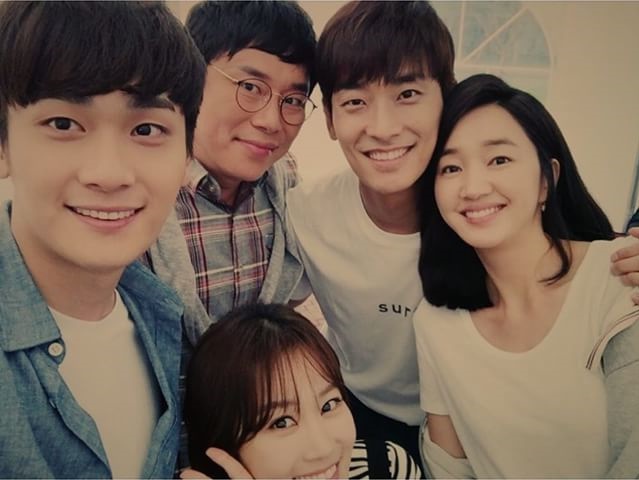 and of course I also had to include my favorite song from the soundtrack
A/N: All of the pictures and gifs belong to the rightful owner.  None of them are mine.